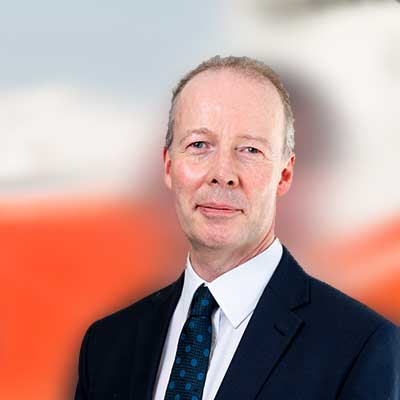 Andrew Jones
Board Member
Andrew Jones has over thirty years' experience in the communications and media sector. He currently works at Weber Shandwick, the global communications agency, with responsibility for crisis and issues management across Scotland.
Andrew has extensive experience in providing senior media counsel, strategic planning, and crisis management to companies and organisations working in the construction, energy, maritime and transport sectors. He advises clients on a range of activities including engagement strategies, media relations, crisis planning and industrial relations. He also regularly trains and prepares spokespeople for a wide range of communications challenges and media appearances.
A former BBC broadcaster, journalist and senior editor he has covered a wide range of business, consumer, environmental and political stories. He led the BBC across the North of Scotland for nearly a decade and was a member of the BBC Scotland Management Board.
Andrew's extensive media experience in the UK media is combined with additional expertise in education and training having also established the journalism programme at Robert Gordon University in Aberdeen.